The Challenges of testing ecommerce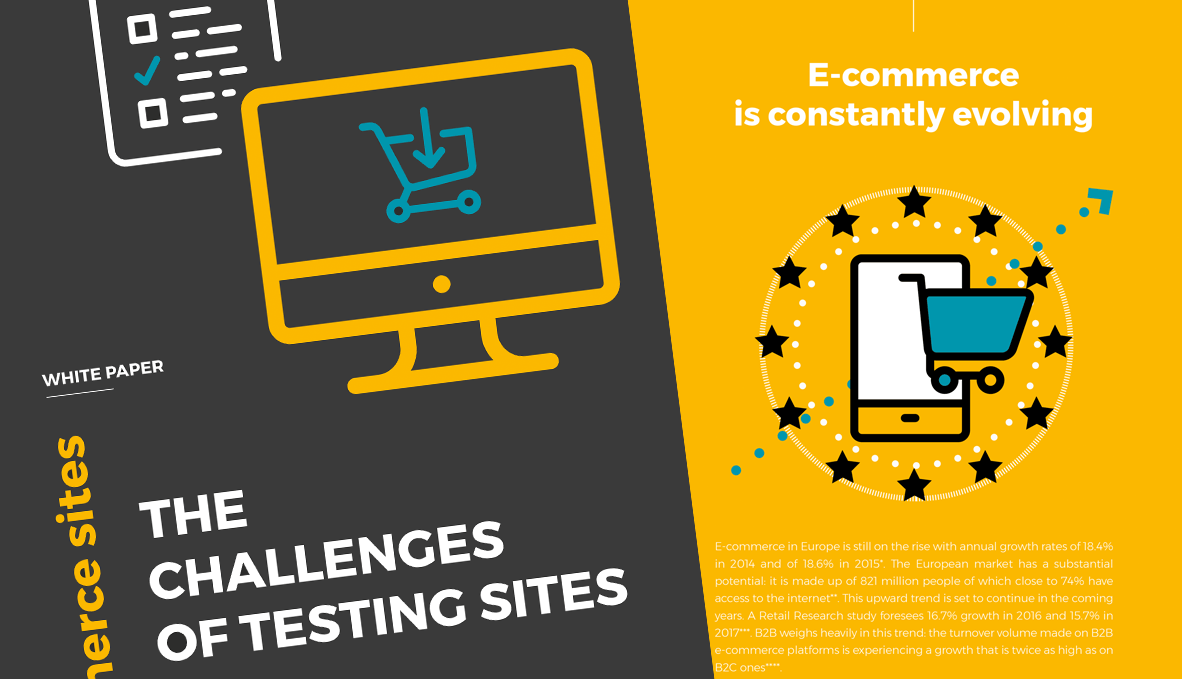 White Paper : The Challenges of testing ecommerce sites
E-commerce sites must focus on making sure that their users' experiences are positive.
The first experience is particularly important. If users encounter difficulties during their initial experience, it is likely that they will leave and never come back.
This is also true for returning users that encounter bugs. Focusing on a digital product's quality will thus have a tremendous impact on conversion rates, acquisition costs, and on overall business.
Testing is of prime importance. And carrying out those tests requires specific knowledge and expertise, especially on an e-commerce site, since it is particularly challenging.